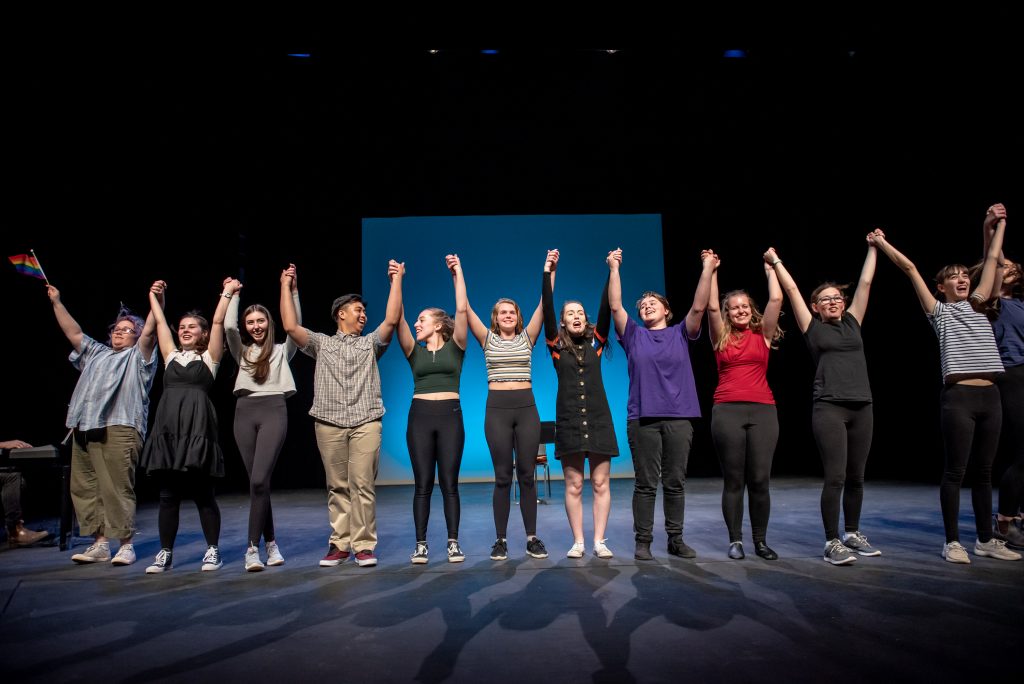 DramaFest has a 4-decade history of bringing students and teachers together for fantastic drama workshops, masterclasses, and performances. Over the years thousands of students have spent 3 full days in Halifax, discovering new ideas, finding their voice, making new friends and filling the hallways with song and laughter. Theatre Nova Scotia is grateful to partnerships with the Educational Drama Association of Nova Scotia and Dalhousie University as well incredible teams of theatre professionals and coordinators to have offered amazing past festivals!
In 2020, we had to make the difficult decision to cancel DramaFest due to the ongoing pandemic – but in 2021, DramaFest came back… virtually! We reimagined DramaFest as a 6-week online festival, removing financial and travel-related barriers so that all teachers can bring DramaFest into their classrooms! 
From mid-April to the end of May, teachers were able to book online interactive workshops with theatre professionals for their classrooms on a range of theatre-related topics. Teachers also submitted their class's dramatic work to the Student Production Showcase facilitated by Cape Breton University, and students across the province honed their playwriting skills and submitted their original work to the Ten Minute Play Contest. At the Virtual Career Fair, students and teachers browsed through Canadian post-secondary options in the performing arts, and accessed special resources provided by our post-secondary sponsors to help bring extra drama to the classroom.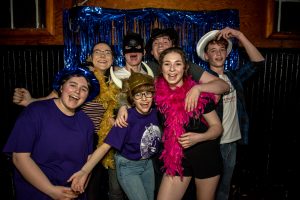 During the last two weeks of May, classes watched the Keynote Speaker address, as well as a professional theatre production by HEIST, a live art company. Teachers also booked Q&As with HEIST for their classes so students could engage critically with production and get to know professional theatre artists. 
May 25th to 28th was our Festival Week, packed full of exciting evening events and learning opportunities! We opened the week on Tuesday night with the Student Production Showcase, giving students an opportunity to present to their peers and see the work of other students in the province.  On Wednesday night, students attended the Improv Jam with Naomi Snieckus and created spontaneous and fun theatre together. On Thursday, we hosted Post-Secondary Night which included a panel discussion with professional performing artists who studied the arts at the post-secondary level and lots of time for students and teachers to chat one on one with representatives from post-secondary institutions. Finally, DramaFest wrapped up on Friday with a fun-filled evening of watching the winning plays of the Ten Minute Play Contest performed by professional actors, plus a special DramaFest Finale!
We look forward to seeing you all back next year for DramaFest 2022!
Memories from Past DramaFests...